A Comedy Pilot
Made for TV
Starring...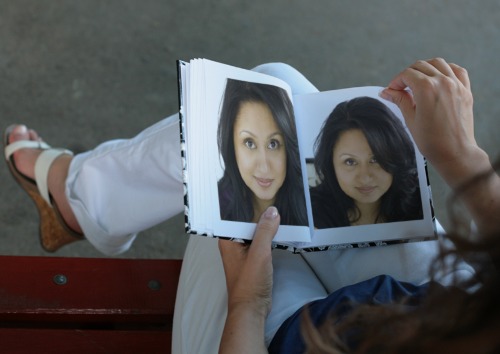 Neerja Sharma
as Neerja and Neerja's Mom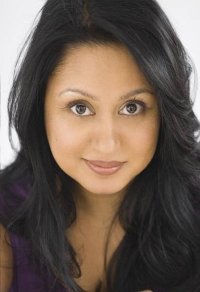 Manager: IFM Agent: The Roster Agency (NY)
(646) 602-0653 Michael W. Rodriguez (212) 725-8459



TELEVISION/VIDEO:


REAL WOMEN, REAL WISDOM Lead, Exec Prod It's All About Women, PEP
NEERJA Lead, Exec Prod Purple Elephant Productions
ATLANTIC CITY CHRONICLES Principal Recurring John Paxton Jr. Dir.
BRIAN KENT "I'll Find a Way" Principal Loic Maes, Dir.
COSMOPOLITAN Principal PBS/Dir. Nisha Ganatra
THE WIRE Co-Star HBO/Dir. Seith Mann
100 CENTRE STREET Co-Star A&E/Dir. Sidney Lumet
LAW AND ORDER: SVU Co-Star NBC/Dir. Ted Kotcheff



FILM:


NO MOTO Principal Lefcoe Prod./Dir. Kris Lefcoe
IN SEARCH FOR AZTEC GOLD Principal ISFAG Prod./ Dir. Nardeep Khurmi
IN THE NAME OF ALLAH Principal Brooklyn Prod/Dir.C Mbadiwe
THE ACCIDENT Principal Parthenon Films/Dir. J. Fletcher
THE DAILY GRIND Principal DG Prod./Dir.Michael Wellenreiter
MORTALITY Principal Eventide Prod./Dir.Gary Irwin



THEATER:


EXTREME GIRLS Principal Barrow Group, Cherry Lane, NYC
WOMEN IN CHARGE Principal Wings Thtr /Dir George DiCenzo
SKEWED SHAKESPEARE Principal Philadelphia Fringe Fest
MORE EQUAL Principal NET-IP Theater Fest, NYC

COMEDY CLUBS and PERFORMANCES: (complete list available upon request)
PSNBC NBC Showcase New York
CAROLINE'S COMEDY CLUB FOX Showcase New York
GOTHAM COMEDY CLUB New York
MAYOR'S CITY HALL GALA Philadelphia, PA
LONG FORM IMPROV Team Performer UCB & PIT, NYC
HAZMAT SKETCH COMEDY Performer/Director College Tour/Philly Fringe Fest.




YOUTUBE Channels "NEERJACOMEDYTV", "NEERJALOVETV", "ITSALLABOUTWOMEN"




COMMERCIALS / INDUSTRIALS / PRINT:
Conflicts and list available upon request



TRAINING:


Acting and Scene Study: (Master Class) Wynn Handman , George DiCenzo
Improvisation: Upright Citizens Brigade, The PIT
Commercials: David Cady



Bachelors of Science in Electrical Engineering from Rutgers University





SKILLS:


Comic, Indian Accents, Tennis, Guitar, Singer, Great with Medical, Technical & Legal dialogue, Teleprompter, US Passport, NJS Drivers Lic, Standardized Patient Actor, Mock Trial Actor.